Saint Michael's Medical Center Bought by Prime Healthcare Services, Inc.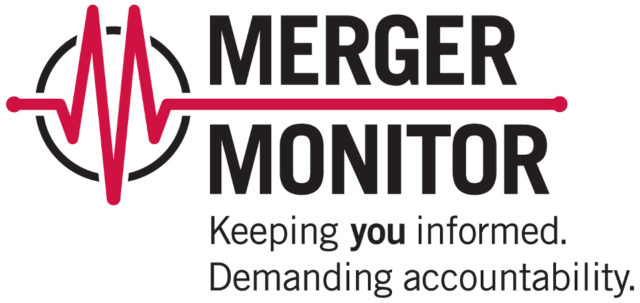 CORPORATE STRUCTURE
Saint Michael's Medical Center was non-profit hospital founded by the Franciscan Sisters of the Poor in 1867. It is a 357-bed regional, tertiary-care, teaching and research hospital in downtown Newark. It was the first hospital in New Jersey to perform open-heart surgery as well as develop a cardiac catherterization program. St. Michael's declared bankruptcy in August of 2015 in order to get out from under payments to the New Jersey Healthcare Facilities Financing Authority for a $228 million bond debt to the state. The 2013 IRS Form 990 for St. Mike's lists total revenue at $192.3 million and negative net assets at $-246.9 million. The sale of St. Michael's was finalized May 10, 2016.
Prime Healthcare Services was founded in 2001 by Dr. Prem Reddy and currently owns 42 hospitals in 14 states with nearly 42,000 employees. It is a privately owned for-profit company that "rescues financially distressed hospitals" and was named "the Fastest Growing Hospital System" in the country by Modern Healthcare. Prime also owns St. Mary's Hospital in Passaic and St. Clare's in Denville, Dover, and Boonton Township. Because it is a privately owned company, Prime Healthcare Services' financial information is not available, although Hoover's estimates annual revenue for 2016 at $3.11 billion.
CERTIFICATE OF NEED CONDITIONS SET BY DEPARTMENT OF HEALTH
Because this was a purchase of a non-profit hospital by a for-profit entity, the DOH Certificate of Need (CN) process must be followed in addition to the Attorney General's Community Health Care Assets Protection Act (CHAPA) process. With the CN process come a set of conditions made in the Staff Recommendations report and set by the Commissioner of DOH.  The Staff Recommendations/ Commissioner conditions set on Prime for the purchase of St. Michael's include:
Prime agrees to retain substantially all of the current employees of St. Michael's. Six months after licensure, Prime St. Michael's shall document to the Division the number of full-time, part-time and per diem employees retained and provide the rationale for any work force reductions.
Within 12 months of licensure, and annually thereafter for 5 years, Prime must provide to the Division its plan to: reduce unnecessary and duplicative services and excess inpatient beds; its plan for addressing the need to expand or add ambulatory care services; and capital improvement plans, including physical plant improvements, equipment upgrades, and additions (including IT) and any other capital projects.
Prime must invest in programs designed to improve public health, community health services, and health and wellness; within 12 months Prime must provide the Division with a written sustainability plan detailing how it intends to ensure the financial viability of such programs.
Prime must participate in and cooperate with the Greater Newark Healthcare Coalition in it regional planning activities.
Prime's acquisition of St. Michael's was finalized on May 3, 2016.
PRIME HEALTHCARE SERVICES, INC. HOSPITAL LIST
CALIFORNIA
Alvarado Hospital Medical Center
Centinela Hospital Medical Center
Chino Valley Medical Center
Desert Valley Hospital
Desert Valley Medical Group
Encino Hospital Medical Center
Garden Grove Hospital Medical Center
Glendora Community Hospital
Huntington Beach Hospital
La Palma Intercommunity Hospital
Montclair Hospital Medical Center
Paradise Valley Hospital
San Dimas Community Hospital
Shasta Regional Medical Center
Shasta Regional Medical Group
Sherman Oaks Hospital
West Anaheim Medical Center
KANSAS
Providence Medical Group
Providence Place Rehabilitation Center
Saint John Hospital
PENNSYLVANIA
Lower Bucks Hospital
Roxborough Memorial Hospital
Suburban Community Hospital
TEXAS
Dallas Medical Center
Dallas Medical Physician Group
Dallas Regional Medical Center
Harlingen Medical Center
Knapp Medical Center
Pampa Regional Medical Center
RHODE ISLAND
Landmark Medical Center
Rehabilitation Hospital of Rhode Island
NEVADA
North Vista Hospital
Saint Mary's Medical Group
Saint Mary's Regional Medical Center
INDIANA
MICHIGAN
Garden City Hospital
Lake Huron Medical Center
NEW JERSEY
Saint Clare's Hospital – Boonton Township
Saint Clare's Hospital – Denville
Saint Clare's Hospital – Dover General
St. Mary's Hospital New Jersey
St. Michael's Medical Center
MISSOURI
Saint Joseph Medical Center
Saint Mary's Medical Center
ALABAMA
Riverview Regional Medical Center
FLORIDA
Lehigh Regional Medical Center
OHIO
East Liverpool City Hospital
GEORGIA
Southern Regional Medical Center