Palisades Medical Center and Hackensack University Health Network Merger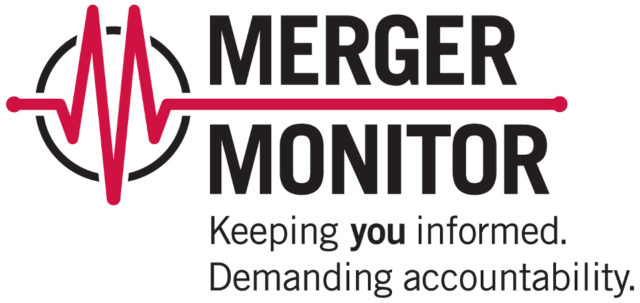 CORPORATE STRUCTURE
Palisades Medical Center (PMC) is a subsidiary of Palisades Healthcare Systems, Inc. Other subsidiaries include: Palisades Medical Center Foundation, Inc.; Palisades General Care, Inc. (The Harborage nursing home); Palisades Medical Associates LLC; Palisades Management Enterprises, Inc., with its own subsidiary, Palisades Child Care Center, Inc.
PMC is a 202-bed acute care facility located on prime real estate on the shores of the Hudson River in North Bergen, with a lovely view of New York City. It includes a separate 247-bed nursing home, The Harborage. The 2010 Census shows North Bergen has a population of 60,773 with almost 24,000 housing units. Hackensack University Medical Center is 9.8 miles away, Englewood Hospital (an affiliate with Hackensack) is 8.9 miles away, Hackensack UMC Mountainside is 15.5 miles away, and Hackensack UMC Pascack Valley is 17.4 miles away.
Hackensack University Medical Center (HUMC) was a subsidiary of the Hackensack University Health Network, Inc. (HUHN) There were three other first-tier subsidiaries, two co-owned (with LHP Hospital Group, Inc., forming Montclair Health System, LLC) subsidiaries (Pascack Valley and Mountainside), and then HUMC has five subsidiary facilities.
The merger between Palisades Medical Center and Hackensack University Medical Center was finalized on March 1, 2016 with a signing ceremony and press conference held at what is now called Hackensack UMC Palisades.
CN EXEMPTION
Since this was a merger between two non-profit hospital entities, the deal was able to avoid the Certificate of Need (CN) process with the NJ DOH. The Chief Compliance officer at Hackensack University Medical Center wrote a letter to John Calabria, Director of the Office of Certificate of Need and Healthcare Facility Licensure, confirming his understanding of the law that the Hackensack and Palisades merger was not required to undergo the CN process.  Mr. Calabria responded by letter affirming HUMC's interpretation.
CHAPA PROCESS
Because this was a merger between two not-for-profit entities, the merger is regulated by the CHAPA process, which requires a review by the NJ Attorney General (AG) and the Commissioner of Health.  The AG must determine if the deal is "in the public interest," and the Commissioner of Health must determine if the proposed deal "is likely to result in the deterioration of the quality, availability or accessibility of health care services in the affected communities."  Since this was a merger between two not-for-profit systems and there was no purchase or sale of assets, the deal was exempt from the Certificate of Need (CN) process with the NJ Department of Health (DOH).
LETTER OF INTENT/TERMS & CONDITIONS
In the initial letter of intent (LOI) to the NJ Attorney General from PMC's attorney, PMC offers terms and conditions they are willing to meet in order to make the merger acceptable to the AG. Attached to the LOI is the "non-binding" letter of intent shared between Hackensack and Palisades. This letter contains all the details of terms and conditions of the merger that both parties have committed to, albeit in a non-binding agreement. The key terms of this agreement include: maintaining PMC as an acute care hospital and The Harborage as a long term facility for a period no less than ten years; maintain core services such as medical, surgical, pediatrics, obstetrics, emergency services, long-term care, and related outpatient services for ten years; within 60 months of closing the deal, Hackensack commits to spending $25 million on capital improvements at the Palisades campus; and HUHN promises a total of $53 million in financial commitment to the PMC and Harborage campus.