Salem Medical Center and Inspira Health Network Merger
CORPORATE STRUCTURE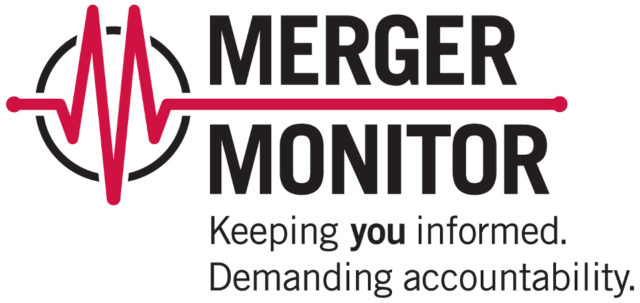 Inspira Health Network, a non-profit healthcare system, operates three hospitals located in Elmer, Vineland, and Mullica Hill. Inspira also operates numerous health centers, behavioral health facilities, surgical centers, imaging centers, anddoctors' offices, for a total of 209 locations in southern New Jersey.
Memorial Hospital of Salem County (MHSC) is a 126-bed general acute-care hospital located in Salem, New Jersey. MHSC is currently owned and operated by Community Healthcare Associates, which took over operations of what was then a for-profit facility in January 2019. CHA reverted the hospital back to a non-profit facility.
In order to maintain a non-profit status for Memorial Hospital, CHA created a new non-profit corporation, Salem County Hospital Corp. (SCHC). As part of the CN application, the Transfer of Ownership Agreement submitted to the Department of Health stated that SCHC "will implement several initiatives that are designed to stabilize and/or grow admissions at the hospital and allow SCHC to meet the healthcare needs of the community for years to come."
CHA currently owns four multi-service for-profit medical arts complexes in New jersey, all of which are former community hospitals (Barnert Medical Arts Complex in Paterson, Greenville Medical Arts Complex in Jersey City, William B. Kessler Medical Arts Complex in Hammonton, and Muhlenberg Medical Arts Complex in Plainfield).
Community Healthcare Associates is a private real estate development company that specializes in buying, renovating, and re-purposing hospitals. Generally, they do not retain any of the services of an acute care facility but rather turn them into "medical malls' that provide many services including lab testing, diagnostic imaging, dialysis, women's health care, outpatient addiction treatment, urgent care, surgical centers, as well as other options. The company was founded by William J. Colgan, E. Stephen Kirby, Jeffrey S. Moll, and Michael C. Nudo in 2008.
CERTIFICATE OF NEED/COMMUNITY HEALTH ASSETS PROTECTION ACT
Because this is a transfer of ownership of a non-profit hospital by a non-profit entity, it is exempt from the Certificate of Need process. It is required to go through the Community Health Assets Protection Act (CHAPA) process, which is governed by the NJ Attorney General's Office of Law and Public Safety. All information provided to the AG's office is shared with the NJ Commissioner of Health, who will make any recommendations as needed.
When CHA took over operation of Salem Medical Center (then Memorial Hospital of Salem County) in 2019, one of the conditions placed on it by the NJ Department of Health was maintaining the facility as an acute-care hospital for at least ten years. In a response to the AG's CHAPA questions, Salem Medical Center stated that Inspira will be bound to maintain the hospital and all services for the remainder of the ten-year period, which ends in January 2030.
Salem and Inspira did request an expedited CHAPA process but that request was denied by the AG's office. On December 16, 2022 it was announced that the acquisition was complete but the transition will take about a year to complete in its entirety.
STATE AID
On December 20, 2021 it was announced that the New Jersey Joint Budget Oversight Committee had appropriated $20 million to Inspira for its takeover of Salem Medical Center. The allotted funds are dedicated for improving safety, communication, and medical improvements that will benefit the hospital and the community it serves. This amount was increased to $25 million in the final deal.