CentraState Health System and Atlantic Health System Merger
CORPORATE STRUCTURE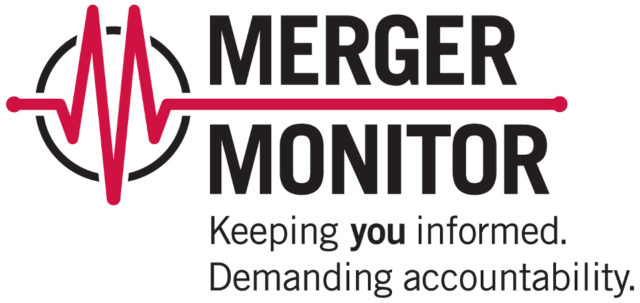 CentraState Health System is made up of one non-profit acute care hospital in Freehold, NJ, as well as an ambulatory center, a women's health center, a family health center, two assisted living facilities, an urgent care center, several medical office and health pavilion locations, and a long-term care and rehabilitation facility. CentraState Medical Center is one of the few remaining independent non-profit hospitals in the state of New Jersey. The health system was founded in 1971. It offers a residency training program for family practice and geriatric fellows through an affiliation with Rutgers RWJBarnabas Medical School. CentraState Medical Center has 276 licensed beds and is located in Freehold, NJ.
Atlantic Health System is made up of six acute care hospitals: Morristown Medical Center, Overlook Medical Center, Newton Medical Center, Chilton Medical Center, Hackettstown Medical Center, and Goryeb Children's Hospital at Morristown Medical Center. Included in the Atlantic Health System are home care/hospice, a medical group, and a rehab facility. Atlantic Health has an affiliation with the Sidney Kimmel Medical School at Thomas Jefferson University and is the official health care partner with the New York Jets. There are approximately 17,000 employees in the system and 4,800 affiliated physicians. In 2019, CEO Brian Gragnolati assumed the chair of the American Hospital Association, a two-year term. Atlantic Health is headquartered in Morristown, NJ.
LETTER OF INTENT
The Letter of Intent (LOI) was sent to CentraState's president/CEO from Atlantic Health's president/CEO on February 18, 2020, outlining non-binding and binding agreements made between the two health systems. Non-binding agreements include: percentages of membership with Atlantic holding a majority share of membership in the new organization; after valuation of CentraState, both parties agreeing to a "mutually acceptable level of contribution" of capital by Atlantic; assignment by Atlantic of 3 trustees to the CentraState board of trustees, who will have a minority of voting power; Atlantic's reserved authority over CentraState and its subsidiaries, including operating and capital budgets, approval of strategic plan, control of managed care contracting, and approval of indebtedness; CentraState would be able to nominate 1 trustee to the Atlantic board; Atlantic would have right of first refusal if CentraState chose to sell or transfer its minority share; and both will work to recruit more physicians to the CentraState service area.
Binding provisions include: each health system responsible for its own fees and expenses incurred during merger process; setting of an "exclusivity period" for working toward signing of the Definitive Agreement; and maintaining confidentiality of negotiations and transactions of Definitive Agreement.
CO-MEMBER AFFILIATION AGREEMENT

Atlantic and CentraState entered into a Co-Member Affiliation Agreement in October 2020, which is quite different than a standard definitive agreement. Atlantic Health System and CentraState Healthcare System are creating a new corporate entity with this agreement. Rather than losing total autonomy, CentraState will still retain much of its decision making authority. Atlantic will have majority membership interest with 51 percent and CentraState will have a minority interest with 49 percent. CentraState will retain control over day-to-day operations, although Atlantic has "full corporate power and authority to enter into and carry out the terms of and provisions" of the Agreement.
The affiliation agreement makes provisions for termination of the co-member agreement under certain conditions: mutual agreement of parties; affiliation would create a loss of tax-exempt status for Atlantic or CentraState; or breaches of any terms of the agreement by either side.
CentraState and its subsidiaries will retain employment of all employees, and maintain benefit plans and compensation of all current employees. Centra State will be responsible for maintaining and paying costs for retirement plans, health plans, life insurance plans, disability insurance plans, and any other employee benefit plans available to current CentraState employees.
SUPERIOR COURT APPROVAL
On December 1, 2021, Atlantic Health and CentraState received approval from New Jersey's Superior Court and the New Jersey Attorney General's office for the co-membership transaction. An initial $135 million investment will be used to strengthen clinical and physician services as well as improving infrastructure over a five year period. The new partnership is slated to go into effect on January 1, 2022.