East Orange Hospital Bought by Prospect Medical Holdings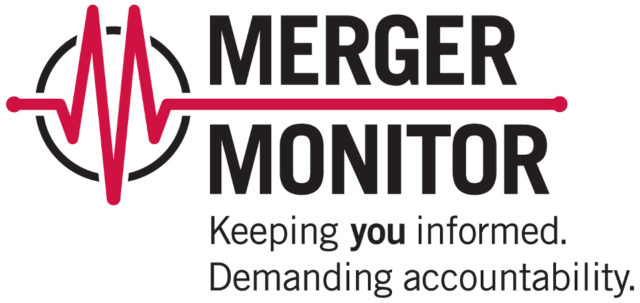 CORPORATE STRUCTURE
East Orange General Hospital was an independent acute care hospital founded in 1903 as the Newark Homeopathic Hospital, but relocated to East Orange in 1926. It was a non-profit community hospital with net assets in 2013 of $31.25 million and total revenue  of $101.4 million.[1] During the sale process with Prospect Medical Holdings, Inc., East Orange General Hospital filed bankruptcy in order to reorganize its debt allowing it to remain current with ongoing obligations and renegotiate contracts.[2]
Prospect Medical Holdings, Inc. is a for-profit company with corporate offices in Los Angeles, California. The company was founded in 1996 and from 2004 through 2010 it was a publicly traded company making regular filings with the U.S. Securities and Exchange Commission. It had an aggregate common stock market value of $66.8 million, held by non-affiliates.[3] In July 2011, Prospect filed a certification and notice of termination of registration with the SEC in order to return to private status, making all its financial information no longer available to the public.[4]
Currently Prospect Medical Holdings owns 7 hospitals in southern California and 10 medical groups, 4 hospitals in Texas, 1 hospital and 3 CharterCare Health Partners sites, a medical group offshoot.[5] East Orange General Hospital is its first hospital purchase in New Jersey. In 2010, Prospect had only 5 hospitals in California with 11 affiliated physician groups with no presence in Texas or Rhode Island, so the company has grown significantly in the past few years.[6] The acquisition of East Orange General Hospital by Prospect was completed on March 1, 2016.

LETTER OF INTENT/NON-BINDING TERMS & CONDITIONS
The Letter of Intent (LOI) stated several non-binding provisions to the proposed sale, meaning if the sale fell through there would be no liability for either party. The provisions included the following: Prospect assumes all East Orange General Hospital (EOGH) liabilities with the acquisition of the hospital; all EOGH bonds will be redeemed, defeased, and/or cancelled by EOGH at the closing; Prospect will offer employment to substantially all employees at similar terms; and Prospect will commit to $25 million for new capital improvements over 5 years after transaction closing, $22 million over 5 years for routine maintenance, $5 million in first year , $7 million will go to the EOGH Foundation, and another $25 million for other costs for a total of $84 million.[7]
CERTIFICATE OF NEED CONDITIONS SET BY DEPARTMENT OF HEALTH
Because this was a purchase of a non-profit hospital by a for-profit entity, the DOH Certificate of Need (CN) process must be followed in addition to the Attorney General's Community Health Care Assets Protection Act (CHAPA) process. With the CN process come a set of conditions made in the Staff Recommendations report and set by the Commissioner of DOH.  The Staff Recommendations/ Commissioner conditions set on Prospect for the purchase of East Orange General Hospital include:[8]
Prospect agrees to retain substantially all of the current employees of East Orange. Six months after licensure, Prospect shall document to the Division the number of full-time, part-time and per diem employees retained and provide the rationale for any work force reductions.
Prospect East Orange shall participate in meetings that address inpatient and outpatient medical and behavioral health care trends, needs, service reallocations, consolidations, and Regional Planning Collaboratives necessary to ensure a quality, accessible system
Within 12 months of licensure Prospect must provide the Division with: its plan to reduce unnecessary and duplicative services and excess inpatient beds; its plan for addressing the need for expansion pf or additional ambulatory care services; and capital improvement plans including physical plant improvements, equipment upgrades and additions (including IT), and other capital projects.
Prospect must invest in programs designed to improve public health, community health services, and health and wellness; within 12 months Prospect must provide the Division with a written sustainability plan detailing how it intends to ensure the financial viability of such programs.
CHANGE IN OWNERSHIP 2021
On October 15, 2021 Prospect EOGH announced that new ownership of East Orange General Hospital was approved by the New Jersey State Health Planning Board. Upon the signature of the Commissioner of Health, the new ownership will be EOH Acquisition Group, LLC, with CEO Paige Dworak as part-owner with a 20 percent share.
[1] East Orange General Hospital 2013 IRS Form 990, p.1, most recent year available.
[2] Susan K. Livio. East Orange General Hospital files for bankruptcy amid sale." NJ Advance Media for NJ.com, 11 November 2015, http://www.nj.com/healthfit/index.ssf/2015/11/east_orange_general_hospital_files_for_bankruptcy.html
[3] Prospect Medical Holdings, Inc. 2010 SEC Form 10-K, cover page, fiscal year ending 30 September 2010.
[4] SEC EDGAR search, Prospect Medical Holdings, Inc., 4 April 2016, https://www.sec.gov/cgi-bin/browse-edgar?company=Prospect+Medical+Holdings&owner=exclude&action=getcompany
[5] Prospect Medical Holdings, Inc. website, accessed 4 April 2016, http://www.pmh.com/
[6] Prospect Medical Holdings, Inc. 2010 SEC Form 10-K, p. 11, fiscal year ending 30 September 2010.
[7] Letter of Intent, From Prospect Medical Holdings, Inc. to EOGH CEO Kevin Slavin, 13 May 2014,  pp. 3-7.
[8] Certificate of Need: Department Staff Project Summary, analysis & Recommendations –Transfer of Ownership, Re: East Orange General Hospital and Prospect Medical Holdings, Department of Health document, pp. 16-22. Additionally, Approval Letter, 16 September 2015, Acting Commissioner Cathleen D. Bennett, pp. 12-19.