Hackettstown Regional Medical Center Bought by Atlantic Health System, Inc.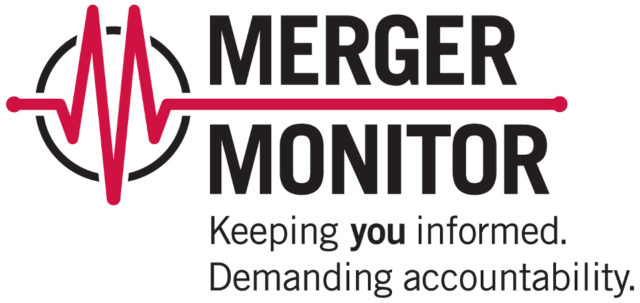 CORPORATE STRUCTURE
Since 1997, Hackettstown Regional Medical Center had been under the ownership of Adventist HealthCare until it was purchased by Atlantic Health System, Inc. (AHS) in 2015. Hackettstown was a non-profit hospital with a deficit of $1.2 million in 2013 while AHS, another non-profit company, had an excess of revenues over expenses of $70.5 million so it was well situated to take on a financially strapped hospital. The transfer includes a name change to Hackettstown Medical Center, eliminating "Regional". The sale was finalized in April 2016 after a Superior Court judge gave the final approval for the transfer.
Atlantic Health System is a non-profit entity headquartered in Morristown, NJ with 6 hospitals and 35 medical, hospice, and rehabilitation locations around the state. In May 2015 Atlantic retained Brian Gragnolati from Johns Hopkins as its new CEO/President when CEO Joseph Trunfio stepped down in March 2015.
AFFILIATION AGREEMENT/TERMS & CONDITIONS
The Affiliation Agreement between Atlantic and Hackettstown stipulated many covenants as terms of agreement between the two entities, some of which include: investment of $5 million in the first 3 years; capital expenditures for new equipment, new facilities, medical office space, etc.; maintenance of chapels and chaplaincy; continuation for 7 years of indigent care without materially reducing indigent care levels; and any financial liabilities or obligations incurred by Hackettstown/Adventist.
CERTIFICATE OF NEED CONDITIONS SET BY DEPARTMENT OF HEALTH
Although this was a purchase of a non-profit hospital by a not-for-profit entity, Atlantic Health System submitted to the DOH Certificate of Need (CN) process voluntarily, in addition to the required Attorney General's Community Health Care Assets Protection Act (CHAPA) process. With the CN process come a set of conditions made in the Staff Recommendations report and set by the Commissioner of DOH.  The Staff Recommendations/ Commissioner conditions set on Atlantic for the purchase of Hackettstown include:
Atlantic agrees to retain substantially all of the current employees of East Orange. Six months after licensure, Atlantic shall document to the Division the number of full-time, part-time and per diem employees retained and provide the rationale for any work force reductions.
For at least 5 years, Atlantic must continue all inpatient and clinical services and all community health programs currently offered at HRMC. Any changes in this commitment involving either a reduction, relocation out of HRMC's current service area, or elimination of inpatient or clinical services of community health programs offered by HRMC's former ownership will require prior written approval from the DOH.
Atlantic must submit annual reports to the DOH for the initial 5 years following the transfer of ownership, or upon request, detailing: investments made during the previous year, short- and long-term debt or other liabilities incurred; the transfer of funds from the hospital to any parent, subsidiary corporation, or corporate affiliate and indicate the amount of funds transferred to document that assets and profits reasonably necessary to accomplish the healthcare purposes remain within the hospital; all financial data and measures required pursuant to N.J.A.C. 8:31B and from the financial indicators monthly reporting; and submit Audited Financial Statements to the DOH as well as post them to its website within 180 days of the end of its fiscal year.
An outreach plan must be established to ensure that all residents of the hospital service area, especially medically indigent, have access to the available services.
CHAPA PROCESS
The CHAPA application was approved on March 16, 2016.
ATLANTIC HEALTH SYSTEM HOSPITALS AND OTHER HEALTHCARE LOCATIONS
HOSPITALS
Morristown Medical Center
Overlook Medical Center
Newton Medical Center
Chilton Medical Center
Hackettstown Medical Center
Goryeb Children's Hospital
OTHER LOCATIONS
95 Madison Avenue – Morristown
101 Madison Avenue – Morristown
111 Madison Avenue – Morristown
242 West Parkway – Pompton Plains
310 Madison Avenue – Morristown
465 South Street – Morristown
657 Willow Grove Street – Hackettstown
Atlantic Maternal-Fetal Medicine – Bridgewater
Atlantic Rehabilitation – Chatham
Atlantic Rehabilitation – Morristown
Atlantic Rehabilitation – New Providence
Atlantic Rehabilitation – Union
Chambers Center for Well Being
Chilton Ambulatory Care Center at Hewitt Plaza
Chilton Physical Therapy – Wayne YMCA
Collins Pavilion at Chilton Medical Center
Counseling & Addiction Center
Family Health Center and Ryan White Clinic
Goryeb Children's Hospital Subspecialty Office – East Brunswick
Goryeb Children's Hospital Subspecialty Office – Flemington
Hackettstown Medical Arts Building
HealtheConnect Store – Morristown Medical Center
Medical Arts Center (MAC) I – Overlook Medical Center
Medical Arts Center (MAC) II – Overlook Medical Center
Milford Health & Wellness / Urgent Care
Morristown Medical Center Health Pavilion
Morristown Medical Center Outpatient Medicine
Overlook Downtown
Overlook Medical Center Cardiac Rehab at New Providence
Overlook Medical Center – Union Campus
Sparta Health & Wellness
Springfield Avenue – Summit
Urgent Care at Hackettstown
Willow Grove Medical Plaza
AFFILIATED PROVIDERS