Capital Health System and Trinity Health Saint Francis Medical Center Merger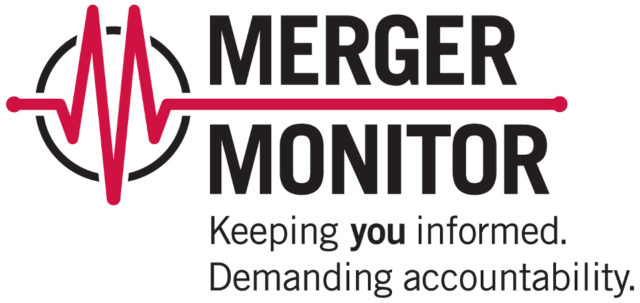 Corporate Structure
Capital Health System, Inc. is a nonprofit healthcare system that consists of two hospitals, one in Trenton and one in Hopewell, approximately 8 miles apart. Capital announced in May 2021 that it signed a letter of intent with Trinity Health's St. Francis Medical Center in Trenton to merge. The signing of the definitive agreement was announced in January 2022. Capital Health also operates an outpatient facility in Hamilton, NJ. There are 22 affiliated primary care offices and 27 affiliated specialty care offices in NJ and PA. The 2019 IRS Form 990 lists 55 affiliated locations.
Capital Health Regional Medical Center has 237 total beds with 181 maintained; Capital Health Medical Center – Hopewell has 194 total beds with 179 maintained. Key utilization data for both hospitals in 2021 show the Hopewell campus is significantly busier than the Trenton campus in terms of admissions and occupancy rate.
Capital Health calls its Trenton campus a "Level II Myers Squibb Trauma Center" for the region as designated by the state. The Hopewell campus does not share that designation.
There is no mention of the number of employees at either campus or in total for the system on the website or in financial documents, but D&B states they have 1,332 employees in Trenton campus and a total of all sites of 4,546 employees.
Trinity Health of Lavonia, Michigan is one of the largest Catholic health systems in the country, with 86 hospitals, 109 continuing care facilities, and 2.8 million home health and hospice care visits annually over 21 states. Maxis is a subsidiary that manages hospitals in Pennsylvania and New Jersey, and previously transferred two other hospitals in New Jersey to Virtua Health: Our Lady of Lourdes in Camden and Lourdes Medical Center in Willingboro. St. Francis is an acute care teaching hospital, noted as the first hospital in Trenton beginning in 1874 with 142 beds.
CN Exemption and CHAPA Process
As a merger between two not-for-profit systems with no purchase or sale of assets, the deal is exempt from the Certificate of Need (CN) process with the NJ Department of Health (DOH). Generally, in these transactions the system being taken over (in this case, Trinity), sends a letter to the New Jersey DOH to formally ascertain that the merger is exempt because of the non-profit status of both entities.
Because this is a merger between two not-for-profit entities, the merger is regulated by the CHAPA process, which requires a review by the NJ Attorney General (AG) and the Commissioner of Health. The AG must determine if the deal is "in the public interest," and the Commissioner of Health must determine if the proposed deal "is likely to result in the deterioration of the quality, availability or accessibility of health care services in the affected communities."
Although the transfer of ownership did not require a CN due to non-profit status of both parties, the planned closure of St. Francis Medical Center outlined in the Membership Transfer Agreement and in the Attorney General's November 16, 2022 letter to Superior Court Judge Kay Walcott-Henderson did require a Certificate of Need review. The DOH staff project summary report to the State Health Planning Board recommended the Board approve the CN for closure with the following conditions included:
Capital Health must prioritize the hiring of employees at St. Francis for current new positions needed at Regional Medical Center (RMC) in Trenton
Capital Health must operate an RMC SED (satellite emergency department) and primary family care/OB/GYN clinics for at least five years
Capital Health must provide no-charge transportation from St. Francis to RMC from 6am until 9pm each day
Capital Health must operate a prisoner/forensic unit
Capital Health must operate 28 adult psychiatric beds
Capital Health must supply DOH with annual reports for the initial five year period detailing investments it made over the previous year and a list of completed capital projects
The State Health Planning Board met on November 17, 2022, but as yet no decision has been made public.
Membership Transfer Agreement
Filed with the Attorney General's office in December 2021, the Membership Transfer Agreement outlines the release of St. Francis Medical Center by Trinity to Capital Health. Once Capital Health assumes sole membership, St. Francis will cease to have any identity with the Catholic Church and will no longer be identified as St. Francis Medical Center (new name was not identified in the Agreement).
Trinity or an affiliate will maintain ownership of the land and buildings, with Capital Health leasing the property from them for a fee of $1.00 a year for the first term of an 18-month lease. At this point it seems that Capital Health could either extend the lease for $16,500.00 per month or vacate the premises. It is expected that during the lease term, Capital will wind down services at St. Francis and prepare to vacate the premises. Because Capital Health has a hospital in Trenton and the physical premises of St. Francis need extensive repair and maintenance, Capital Health will transfer all patient services of St. Francis to Capital Health Medical Center.
The following services must be maintained by Capital Health for at least five years: cardiac services including cardiac surgery; behavioral health services; emergency department services; continuation of inmate treatment services per contract with New Jersey Department of Corrections; and continuation of the internal medicine residency program. All these services will be continued at Capital Health's Trenton hospital after the closure of St. Francis at the end of the lease agreement mentioned above.
The New Jersey Attorney General's office held a public hearing on September 12, 2022, with an open comment period until September 19, 2022. Once all comments from the public were reviewed, the Attorney General's office writes a recommendation letter for review by a New Jersey Superior Court judge, who will make a final decision on the merger.
The Attorney General's office sent a letter on November 16, 2022 to the Honorable Kay Walcott-Henderson of the New Jersey Superior Court. The AG's office recommended the judge approve the membership transfer, stating that it did not feel that the take-over would negatively or materially affect access to health care for the area's residents. It noted that due to the structural deficiencies in the St. Francis building, the only real option was to close it and tear the building down. Capital Health's commitment to keep key services available such as cardiac care, behavioral health, emergency care, prisoner healthcare,  and outpatient centers and the fact that RMC is only two miles from the St. Francis campus lessens any negative impact on the community.
New Jersey Department of Health Commissioner Judith Persichilli approved the Certificate of Need applications for closure of St. Francis as part of this merger and transfer of services to Capital Health in Trenton, stating that:
"Capital Health plans no changes to the care or services currently provided at St. Francis following the relocation of services to Regional Medical Center and will promote access to low-income persons, racial and ethnic minorities, women, disabled persons, the elderly, persons with HIV infections and other persons unable to obtain care."
On December 16, 2022, it was announced that Judge Walcott-Henderson approved the merger. Beginning on December 21, 2022, St. Francis will only provide emergency room and out-patient services until such time the building will be razed. Commissioner Persichilli also emphasized that her approval was based on Capital Health's commitment to hire 450 St. Francis staff members.