Thomas Jefferson University-Kennedy Health System Merger
CORPORATE STRUCTURE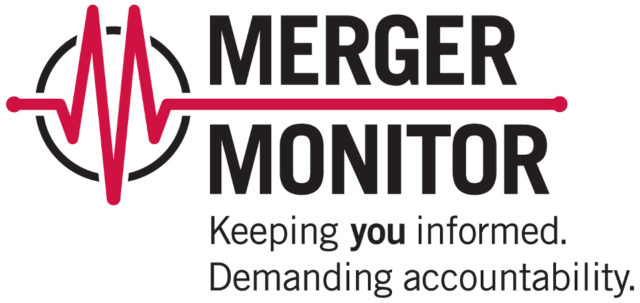 Thomas Jefferson University (TJU) is a not-for-profit 951-bed health system that operates Jefferson University, a health sciences university medical center, and Jefferson Health, that provides healthcare services across eastern Pennsylvania and New Jersey. The system includes acute care hospitals Abington Hospital, Abington-Lansdale Hospital, Aria-Bucks County Hospital, Aria-Frankford Hospital, Aria-Torresdale Hospital, Thomas Jefferson University Hospital, Jefferson Hospital for Neuroscience, Methodist Hospital, and Rothman Orthopedic Specialty Hospital-Bensalem. TJU operates these healthcare services through three Pennsylvania nonprofit subsidiaries: Thomas Jefferson University Health System, Abington Health, and Aria Health System. Jefferson Health System reported $183 million and $167 million of profit in 2013 and 2014, respectively.
TJU completed a merger with Aria Health in July 2016 that brought in the three additional Aria hospital campuses located in Frankford, Torresdale, and Bucks County, as well as two outpatient centers.  The merger of TJU and Abington Health was completed in May 2015 and brought in two hospitals located in Abington and Lansdale, PA. In December 2015, TJU  announced a Letter of Intent to merge with Philadelphia University, which was finalized on July 1, 2017. Kennedy University Hospital, Inc. is a not-for-profit 607-bed health system with hospital facilities located across South Jersey in Cherry Hill, Stratford, and Washington Township.  The health system also has an academic affiliation with the Rowan University School of Osteopathic Medicine located in Stratford, NJ. Kennedy University Hospital is a subsidiary of Kennedy Health System, Inc. (KHS). KHS owns the not-for-profit subsidiaries Kennedy University Hospital Inc., Kennedy Health Facilities (i.e. Kennedy Health Care Center), STAT Medical Transport, Kennedy Property Corporation, Kennedy Health Care Foundation, Inc., and Kennedy Medical Group Practice P.C. (i.e. Kennedy Health Alliance). KHS also owns for-profit subsidiaries Kennedy Access Corporation, and Kennedy Management Group, which includes Professional Medical Management, Inc. Kennedy Health System, Inc. and Subsidiaries reported $48.9 million and $38.7 million of profit in 2014 and 2015, respectively.
REGULATORY REVIEW
Since this is a merger between two not-for-profit entities, the merger is regulated by the CHAPA process, which requires a review by the NJ Attorney General (AG) and the Commissioner of Health.  The AG must determine if the deal is "in the public interest," and the Commissioner of Health must determine if the proposed deal "is likely to result in the deterioration of the quality, availability or accessibility of health care services in the affected communities."  This deal is exempt from the Certificate of Need (CN) process with the NJ Department of Health (DOH) because this is a merger between two not-for-profit systems and there is no purchase or sale of assets.
INTEGRATION AGREEMENT
In January 2016, Thomas Jefferson University (TJU) and Kennedy Health System (KHS) signed a Letter of Intent to merge systems. Upon completion of the merger, KHS filed an Amended and Restated Certificate of Incorporation with the State of New Jersey establishing that TJU will become the sole corporate member governing KHS.
TJU operates using a "Hub-and-Hub Model" in which affiliated community health systems operate as centers for delivering healthcare services.  They currently have two Hubs to deliver care: TJUH system Hub and Abington Hub. As part of this merger, KHS would become the third TJU affiliated Hub for southern New Jersey with support from TJU.
In August 2016, the parties signed an Integration Agreement outlining the key commitments of each party to the merger, including:
TJU will financially support Kennedy's current capital projects estimated to cost about $274M, including a multispecialty medical office building, an enclosed parking facility and a new hospital patient tower at its Cherry Hill hospital campus. At the Washington Township hospital campus, planning for a new hospital patient tower and enclosed parking facility may proceed depending on Kennedy meeting certain performance metrics.
Kennedy hospitals will be maintained as acute care hospitals for a minimum of 10 years, provided that "subject to the approval of the applicable Kennedy Board, such obligation will terminate prior to the expiration of this 10-year period if the continued cooperation of any such hospital is no longer commercially reasonable in view of changes in the health care market."
Kennedy's existing affiliations will be "maintained as required by the State of New Jersey."
Kennedy will maintain its relationship with Rowan University School of Osteopathic Medicine for a minimum 15-year period.
After the merger transition is complete, Kennedy CEO Joseph Devine will serve as CEO of the Southern New Jersey Hub of operations and as executive vice president of Jefferson Health.
The parties anticipate that "substantially all employees of Kennedy will remain employees of their current employer, in positions, at compensation levels, and with employee benefits equivalent to those provided by the respective employers immediately prior to the Closing."
Leaders from Kennedy Health and Jefferson signed the final merger agreement on September 14, 2017, with shared governance by both entities.