Cooper University Health and Cape Regional Health Merger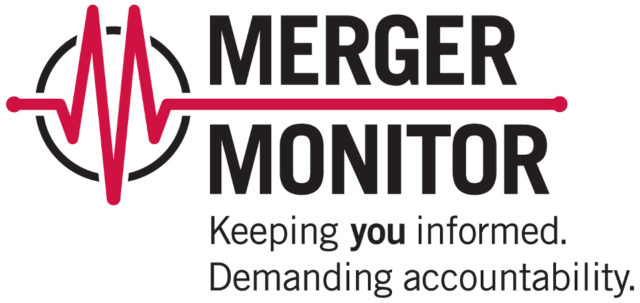 CORPORATE STRUCTURE
Cooper University Hospital was started in 1887 by prominent Quaker physician Richard M. Cooper and his family. Cooper University Hospital is an academic tertiary-care hospital that is affiliated with Cooper Medical School of Rowan University. It is located in Camden and is the only Level I trauma center in southern New Jersey. Cooper also contains Children's Regional Hospital, which is a Level II Pediatric Trauma Center. Additionally, MD Anderson Cancer Center of Houston, TX has teamed up with Cooper to provide cancer care.
Cooper has more than 8900 employees, with 1,600 nurses and 850+ physicians. Cooper has 2 urgent care centers and one surgical center, with more than 100 outpatient offices across South Jersey and Pennsylvania.
Cape Regional Health System provides healthcare services to Cape May County through its medical center, three urgent care facilities, physician offices, a cancer center, surgery center, other outpatient facilities. Cape Regional Medical Center is the only hospital in Cape May County.
CN EXEMPTION
Since this is a merger between two non-profit hospital entities, the merger can avoid the Certificate of Need (CN) process with the NJ DOH. The legal counsel to Cooper and Cape Regional will likely write a letter to the Office of Certificate of Need and Healthcare Facility Licensure, confirming their understanding of the law that the Cooper and Cape Regional merger will not be required to undergo the CN process.
CHAPA PROCESS
Because this is a merger between two not-for-profit entities, the merger is regulated by the CHAPA process, which requires a review by the NJ Attorney General (AG) and the Commissioner of Health. The AG must determine if the deal is "in the public interest," and the Commissioner of Health must determine if the proposed deal "is likely to result in the deterioration of the quality, availability or accessibility of health care services in the affected communities." As a merger between two not-for-profit systems with no purchase or sale of assets, the deal is exempt from the Certificate of Need (CN) process with the NJ Department of Health (DOH).
LETTER OF INTENT
On December 14, 2022 Cooper University Health and Cape Regional Health announced they had signed a letter of intent to merge. They expect to sign a definitive agreement in March of 2023 and hope the merger will be finalized by the first quarter of 2024.