Local 5621 represents Registered Nurses at Inspira Woodbury in Woodbury, NJ.
News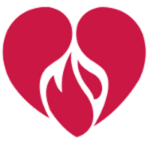 We wanted to share with you updated information regarding Inspira's COVID-19 policies and procedures. Our union has been advocating at the local, state and federal level for an increased response to this crisis.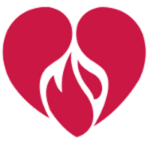 The Local 5621 Nomination and Election Committee has completed Local 5621 Officer Elections.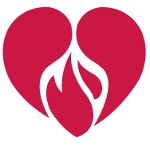 The Nominations/Election Committee announces that there are five (5) Local 5621 officer positions that are up for election this year.  The nomination committee is currently accepting nominations for these positions.  POSITIONS: President Vice President Secretary Treasurer Grievance Chairperson (Job descriptions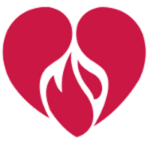 Term of the Contract: 3 years, expires May 31, 2022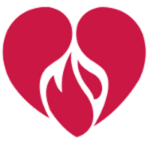 On Tuesday, June 4th 2019  members voted to ratify  local tentative agreements that included an across the board wage increases 1st year- 2.50%, retro to June 1st  , 2nd year- 2.25%  and 3rd year- 2.25%. With additional step increases the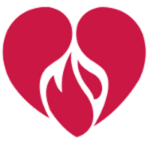 Membership meetings and voting will take place on Tuesday June 4th at Verga Fire Hall, 1415 Crown Point Road, Westville.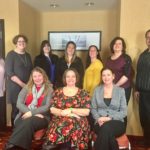 Unionized healthcare professionals at Inspira Medical Centers serving Cumberland, Salem and Gloucester County reached a tentative agreement with management.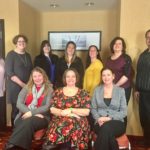 We had our fourth day of bargaining with the hospital. We gave Inspira responses to many of the issues both sides have presented over the past month.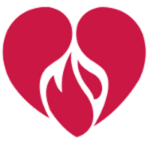 We had our third day of bargaining with the hospital yesterday. Inspira gave us responses to many of our nursing proposals we put forward the first day of negotiations.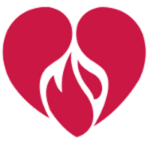 The next session will be held at the Wingate Hotel in Vineland. Members are encouraged to attend. Please arrive by 9:30 am if you plan to be there.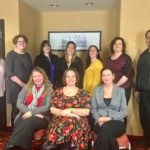 Contract talks began this week for the 1,300 Registered Nurses at Inspira Health hospitals as they negotiate for safe staffing levels at every hospital.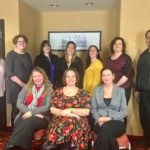 Today kicked off our first day of bargaining with Inspira. Both HPAE locals negotiated jointly with the Hospital.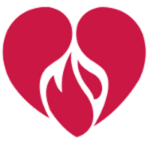 As our current contract gets set to expire and we prepare to begin negotiations with Inspira Woodbury, our negotiations team has met and formulated many proposals to present to management.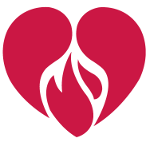 We will be holding membership meetings on November 1st at 8 am, 12 pm and 7:30 pm. Meetings will be held at the Best Western, 98 Friars Blvd, Thorofare, NJ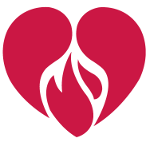 The nomination and elections for HPAE Convention delegates has concluded.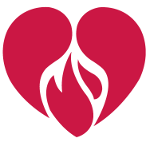 The Nominations/Election Committee announces that they are now accepting nominations to represent Local 5621 at this year's HPAE State Convention.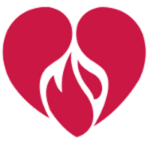 Come to a membership meeting and hear about what's been happening with our union.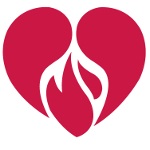 We have just concluded a special election for the seat of President on our Local Executive Board after the position was vacated.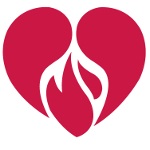 As many of you have read from John DiAngelo's email last week, Inspira wants to institute a mandatory flu vaccine for everyone that works in the system. We were approached by the hospital about this last spring and immediately put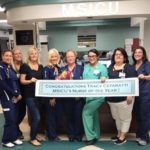 Local 5621's Grievance Chair, Tracy Cefaratti won the MSICU's Nurse of the Year award. Congratulations Tracy!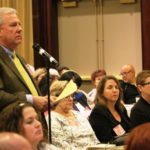 At the HPAE 2016 Convention, delegates came together to make important decisions about the future of our union through a series of resolutions, constitutional amendments, and by-laws changes.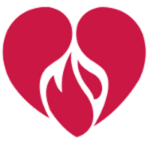 Rich Wear is no longer our local's President as he has taken another position at the hospital. Amy Chew, the local's Vice President will function as Acting President until the Local Executive Board selects Rich's replacement.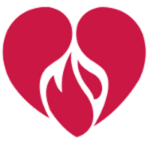 Registered Nurses at Inspira Health Network voted to approve new three-year contracts to cover 1,300 nurses across four hospitals in the health system.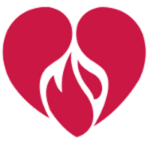 After three contract extensions and the involvement of a Federal mediator, we have reached tentative agreements with Inspira's management on a new contract that would cover all 1,300 nurses in the system. If our membership votes yes to ratify these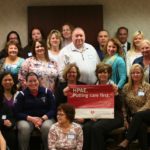 After three contract extensions and the involvement of a federal mediator, 1,300 registered nurses represented by HPAE have reached tentative agreements with Inspira Health Network.  Upon a successful vote to ratify these Agreements, nurses at Inspira hospitals in Vineland, Elmer
Nurses at Inspira hospitals braved the rain today to leaflet their co-workers ahead of bargaining tomorrow. Several unresolved issues remain before a contract settlement can be reached.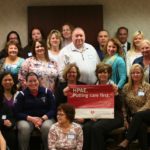 Our union negotiating committees continued bargaining with Inspira yesterday but failed to reach an agreement. We have agreed to again extend the contract, this time until July 8th. Union nurses like you have generated public pressure on Inspira by bringing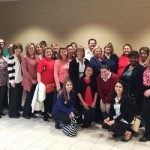 Since our last membership meeting your bargaining committee has continued to work tirelessly to finalize a contract that improves working conditions and protects our benefits.  Many of you have participated in activities that are critical to the success of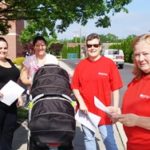 With the contract deadline extended 10 days past the May 31st expiration date, Inspira nurses from Local 5131 and 5621 talked this week to community members about their fight for safe staffing in the current negotiations. Nurses had conversations with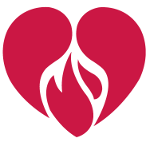 For immediate release For more information contact: Bridget Devane at (732)996-5493 With their collective bargaining agreement ending on May 31st, nurses at Inspira Health, represented by the Health Professionals and Allied Employees (HPAE), have called in a Federal Mediator to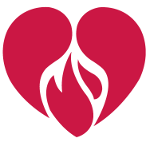 Nurses from Inspira Health Network voted on May 19th to hold informational picketing at Inspira hospitals on a date to be determined. All 1,300 Inspira nurses represented by the Health Professionals and Allied Employees (HPAE) have been bargaining with Inspira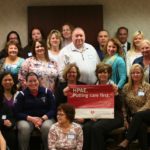 With two weeks left before their contracts expire, nurses from HPAE Locals 5131 and 5621 met today with representatives from other unions and elected leaders at a community breakfast to discuss crucial staffing and patient care issues that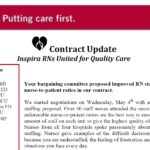 At the negotiations last Wednesday, the bargaining committee proposed improved RN staffing through nurse-to-patient ratios in our contract. What was management's response? "Our current staffing levels are fine". To make matters worse, management proposed that they should be able to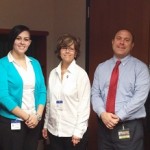 March 8, 2016 HPAE Vice President Bernie Gerard and nurses from Inspira Locals 5131 and 5621 met with staff from State Senate President Stephen Sweeney's office to discuss working conditions and patient care issues at Inspira hospitals as both locals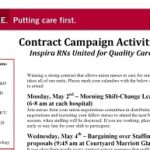 With our contract expiring in a little over a month – on May 31st – it's crucial that members get involved in contract campaign activities, beginning with a shift change leafletting next Monday (6 am to 8 am). Join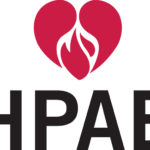 HPAE Locals 5131 and 5621 put forward a comprehensive package of proposals on April 12th. The proposals included nurse to patient staffing ratios, limits for on-call, reducing reassignments and wage increases. Both locals met with Hospital management for a second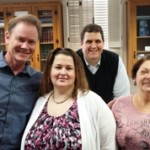 RNs from Inspira Woodbury met yesterday with Woodbury City Council President David Trovato and City Administrator Michael Theokas to share issues they presented at the current contract negotiations and how they may impact Woodbury City residents. Local 5621 Vice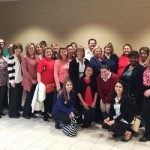 HPAE Locals 5131 & 5621, representing the 1300+ RNs of Inspira Medical Network, began contract negotiations today with Administration. The joint negotiations committee of nurses presented proposals standing up for our patients, our neighbors, and our communities. Photo below: Members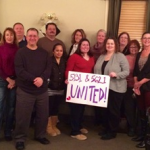 The Contract Action Teams of Local 5621 and Local 5131 met last night to discuss the upcoming negotiations and strategies to build a powerful contract campaign. The locals will be working together in bargaining to achieve better staffing in the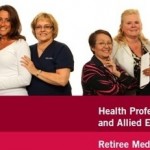 A majority of Local 5621 full-time and part-time employees voted to participate in the HPAE Retiree Medical Trust in an election administered by the American Arbitration Association (AAA). Since this was an "all or nothing" election, all full-time and
Thats all, folks - no more news!
In This Local
Upcoming Events for Local 5621
No upcoming events at this time.