ACOs and New Patient Care Delivery Systems
As part of the Affordable Care Act, the Center for Medicare and Medicaid Services (CMS) established the Center for Medicare and Medicaid Innovation to test the ability of payment and delivery models to decrease costs and improve or maintain the quality of care.
Additionally, Congress has defined – both through the Affordable Care Act and previous legislation – a number of specific demonstrations to be conducted by CMS.
The Innovation Models are organized into seven categories.
Accountable Care Organization (ACO)
Accountable Care Organizations and similar care models are designed to incentivize health care providers to become accountable for a patient population and to invest in infrastructure and redesigned care processes that provide for coordinated care, high quality and efficient service delivery.
Bundled Payments for Care Improvement
Medicare currently makes separate payments to various providers for the services they furnish to the same beneficiary for a single illness or course of treatment (an episode of care). Offering these providers a single, bundled payment for an episode of care makes them jointly accountable for the patient's care. It also allows providers to achieve savings based on effectively managing resources as they provide treatment to the beneficiary throughout the episode.
Primary Care Transformation
Primary care providers are a key point of contact for patients' health care needs. Strengthening and increasing access to primary care is critical to promoting health and reducing overall health care costs. Advanced primary care practices – also called "medical homes" – utilize a team-based approach, while emphasizing prevention, health information technology, care coordination, and shared decision making among patients and their providers.
Initiatives Focused on the Medicaid and CHIP Population
Medicaid and the Children's Health Insurance Program (CHIP) are administered by the states but are jointly funded by the federal government and states. Initiatives in this category are administered by the participating states.
Initiatives Focused on Medicare-Medicaid Enrollees
The Medicare and Medicaid programs were designed with distinct purposes. Individuals enrolled in both Medicare and Medicaid (the "dual eligibles") account for a disproportionate share of the programs' expenditures. A fully integrated, person-centered system of care that ensures that all their needs are met could better serve this population in a high quality, cost effective manner.
Initiatives to Speed the Adoption of Best Practices
Recent studies indicate that it takes nearly 17 years on average before best practices – backed by research – are incorporated into widespread clinical practice—and even then the application of the knowledge is very uneven. The Innovation Center is partnering with a broad range of health care providers, federal agencies professional societies and other experts and stakeholders to test new models for disseminating evidence-based best practices and significantly increasing the speed of adoption.
Initiatives to Accelerate the Development and Testing of New Payment and Service Delivery Models
Many innovations necessary to improve the health care system will come from local communities and health care leaders from across the entire country. By partnering with these local and regional stakeholders, CMS can help accelerate the testing of models today that may be the next breakthrough tomorrow.
            Source: https://innovation.cms.gov/initiatives/index.html#views=models
News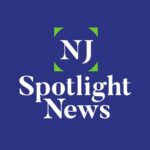 State's biggest health insurance company says it must restructure to compete, but critics warn coverage for 2M residents could be imperiled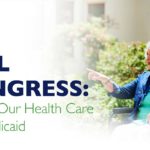 Four HPAE members speak out on why the bills to replace the Affordable Care Act (ACA) would be so harmful to our patients.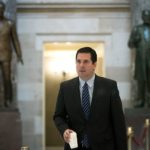 Nunes and the 13 other Republican members of Congress from California voted for the House measure, called the American Health Care Act — even though some had suggested earlier that they would oppose it. The bill was unanimously opposed by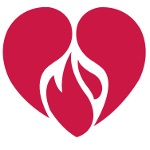 After months of protest and outrage, Congress dismissed pleas from their constituents, patients and working families by passing legislation to take away healthcare from millions of Americans by dismantling the ACA.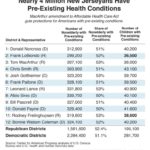 Rep. Tom MacArthur of New Jersey's 3rd Congressional District has now resurrected the bill with a new amendment that retains all the worst elements of the original plan to repeal and replace the Affordable Care Act.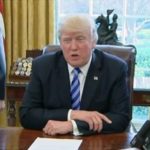 House Republican leaders, facing a revolt among conservatives and moderates in their ranks, pulled legislation to repeal the Affordable Care Act from consideration on the House floor Friday in a major defeat for President Trump on the first legislative showdown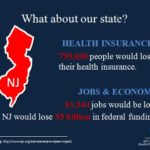 An analysis by the American Federation of Teachers of the House Republican/Trump plan to replace and repeal the Affordable Care Act reveals that the plan will cause 800,000 New Jerseyans to lose health insurance.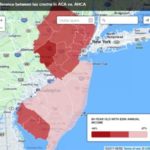 The lowest-income New Jerseyans of all ages, and most of those 60 and older, regardless of income, would be the biggest losers under the Republican plan to amend the Affordable Care Act, according to a nonpartisan analysis of the issue.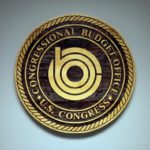 House Republicans' proposal to rewrite federal health-care law would more than reverse the gains the Affordable Care Act has made in the number of Americans with health insurance.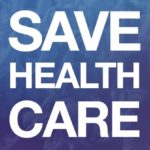 Congressional Republicans have unveiled legislation to "repeal and replace" the Affordable Care Act (ACA). The American Healthcare Act (AHCA) will cause millions of people to lose their insurance and raise healthcare costs for working people and seniors.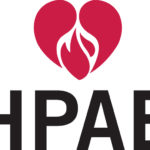 HPAE President Ann Twomey responded today to the Congressional Republican plan to repeal the Affordable Care Act. This plan will take away health coverage for millions of patients, while providing large tax cuts for the very wealthy and pharmaceutical and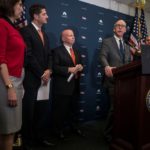 Republican plans to repeal the Affordable Care Act have encountered a new obstacle: adamant opposition from many older Americans whose health insurance premiums would increase.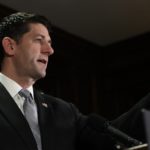 A draft House Republican repeal bill would dismantle the Obamacare subsidies and scrap its Medicaid expansion, according to a copy of the proposal obtained by POLITICO.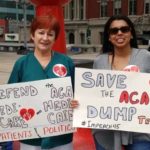 Hundreds of concerned citizens came to a rally in Philadelphia on Saturday to defend the gains we've made in providing healthcare benefits to millions of previously uninsured Americans through the Affordable Care Act (ACA).
Repealing the federal Affordable Care Act would have a direct impact on more than 1 million New Jersey residents — and could even kill nearly 800 of them over the next 12 years.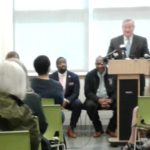 Philadelphia Mayor Jim Kenney hosted a forum at the Community Health and Literacy Center to support preserving the Affordable Care Act in Philadelphia and across the country.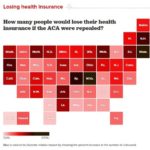 Across the country, 29.8 million people would lose their health insurance if the Affordable Care Act were repealed—more than doubling the number of people without health insurance.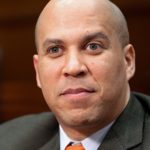 In a joint Star-Ledger op-ed with HPAE President Ann Twomey, U.S. Senator Cory Booker emphasized that the repeal of the Affordable Care Act would have devastating consequences for Americans.
Over a thousand people, including HPAE members, staff, and supporters, rallied in Philadelphia today to protest the plans of the Republican Congress and President Trump to repeal the Affordable Care Act.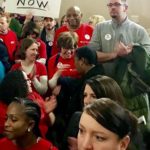 HPAE members, leaders, and staff participated at rallies in Camden, Newark, and Philadelphia today to demand that the Affordable Care Act (ACA) not be repealed and that millions of people maintain essential health care coverage.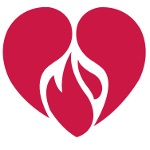 Throughout New Jersey, HPAE, the state's largest union of healthcare workers is standing with US Senate and Congressional Leader to say Don't Make America Sick Again.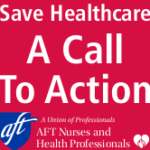 On Sunday, Jan. 15, nurses and healthcare professionals in the American Federation of Teachers are joining with our community, faith-based and labor partners to launch a campaign to stand against this reckless attack on our nation's health.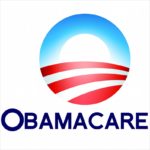 Congress may be moving to repeal "Obamacare," but millions of people are still signing up. The administration said Tuesday that 11.5 million enrolled nationwide through Dec. 24, ahead of last year's pace.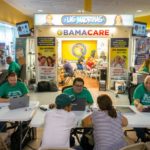 About 6.4 million people have signed up for health insurance next year under the ACA, the Obama administration said Wednesday, as people rushed to purchase plans regardless of Republican promises that the law will be repealed within months.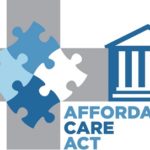 If President-elect Donald Trump succeeds in repealing the Affordable Care Act, one in 10 adults in New Jersey would likely lose their newly acquired coverage.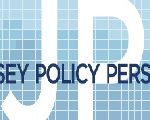 President-elect Donald Trump's proposal to repeal the Medicaid expansion as part of rolling back most of the Affordable Care Act (ACA) would harm New Jersey far more than most other states.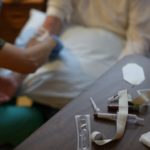 Before Obamacare, it could be hard to buy your own insurance if you'd already had a health problem like cancer. An insurance company might have decided not to sell any insurance to someone like you.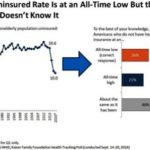 The uninsured rate for non-elderly Americans has fallen from about 16.6% in 2013 to 10% in the first quarter of 2016, and 8.6% taking into account seniors who have near universal coverage.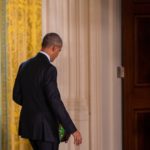 Seeing a lack of competition in many of the health law's online insurance marketplaces, Hillary Clinton, President Obama and much of the Democratic Party are calling for more government, not less.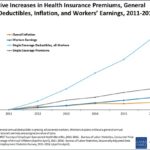 Annual family premiums for employer-sponsored health insurance rose an average of 3 percent to $18,142 this year.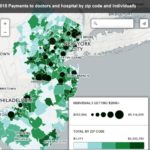 Under the Affordable Care Act (ACA), drug makers now have to report gifts and fees to doctors and hospitals.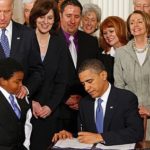 President Barack Obama Monday called on Congress to revisit the controversial idea of providing a government-run insurance plan as part of the offerings under the Affordable Care Act.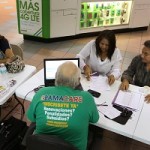 People newly insured under the Affordable Care Act were sicker, used more medical care and had higher medical costs than those who already had coverage, the Blue Cross and Blue Shield Association said Tuesday in a new study of its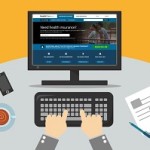 From KHN: Kaiser Health News Health insurance isn't simple. Neither are government regulations. Put the two together and things can get confusing fast. So it's not surprising that federal regulators took a stab at making things a bit more straightforward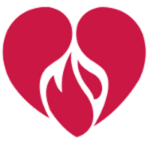 From National Public Radio (NPR), February 23, 2016 When Vermont Sen. Bernie Sanders stumps for health care for everyone, it always gets huge applause. "I believe that the U.S. should do what every other major country on Earth is doing,"
Thats all, folks - no more news!
Resources
Upcoming Events
No upcoming events at this time.